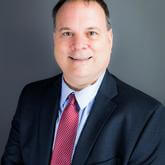 MICHAEL JOHNSON MLS.
0 Recommendations
Mediation Dispute Resolution Service
Dallas, TX
United States
Add to Case
Recommend MICHAEL
Information
Testimonials

0
Description of Practice
  We are a third party neutral mediation group. We do not take sides to any dispute. Through research about each individual case, we tailor the mediation session to the specifics of the issues. Our goal is for the disputants to conclude a result that is suitable to all parties. We are there to coach, ask questions, and stand in the middle when the subject matter becomes uncomfortable. 
We perform the following types of mediation's:
  Corporate Contract Disputes- Personal Injury- Employee Work Force  International Trade Disputes- Domestic and International Civil Disputes Professional Malpractice -General Insurance Disputes- Financial Disputes Cross Cultural Disputes- Small Claim Disputes-Health Care-Family and Sexual Harassment Disputes  
Professional Background
Masters of Legal Studies Washington University School of Law

Mediation Experience
Twenty years performing mediation's and negotiations internationally.   
Mediation Approach & Philosophy
I facilitate a dialogue. I let parties speak as i guide them through the mediation. My law background allows me to understand all aspects of the issue.
Fees
www.mediatewithme.com has a current listing of applicable fees
Stats
Number of Cases Mediated
100+
If you have any questions about this profile or even some suggestions about what you want to see from Mediatorselect, we'd love to hear from you ! We read every idea, advice and complaint. Send Feedback
This mediator does not have any testimonials.
Mediation Practice Areas
Bankruptcy
Business/Commercial
Community
Complex Cases
Construction
Cross Cultural
Education
Employment
Energy
Family/Divorce
Government
Health Care
Insurance
Intellectual Property
International
Online Mediation
Personal Injury
Professional Malpractice
Real Property
Transportation
Trusts and Estates
Workers Compensation
Professional Services
Mediator
Mediator-Arbitrator
Arbitrator
Facilitator
Mediation Consultant
Collaborative Professional
If you have any questions about this profile or even some suggestions about what you want to see from Mediatorselect, we'd love to hear from you ! We read every idea, advice and complaint. Send Feedback
Mediation Practice Areas
Bankruptcy
Business/Commercial
Community
Complex Cases
Construction
Cross Cultural
Education
Employment
Energy
Family/Divorce
Government
Health Care
Insurance
Intellectual Property
International
Online Mediation
Personal Injury
Professional Malpractice
Real Property
Transportation
Trusts and Estates
Workers Compensation
Professional Services
Mediator
Mediator-Arbitrator
Arbitrator
Facilitator
Mediation Consultant
Collaborative Professional