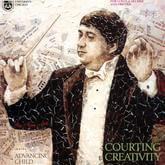 Michael Poulos
0 Recommendations
Poulos Black P.C.
Evanston, IL
United States
Add to Case
Recommend Michael
Information
Testimonials

0
Description of Practice
I am a general practice lawyer with a knack for for resolving disputes. So much of this process depends on listening to what people have to say, understanding their true concerns and motivations, and finding a a common objective to reconcile opposing agendas. Because of my background as, what one client called me, "an old fashioned country lawyer," I sometimes see approaches to problems that were not at first apparent. I am happy to mediate disputes of any size. Sometimes a small dispute is more important to one individual that a large dispute may be to someone else.
Mediation Training
Fed Lane's Intensive 40 Hour Mediation Course
If you have any questions about this profile or even some suggestions about what you want to see from Mediatorselect, we'd love to hear from you ! We read every idea, advice and complaint. Send Feedback
This mediator does not have any testimonials.
Panels & Associations
Circuit Court of Cook County Mediation Panel
Arbitrator, Cook County Court Annexed Arbitration
Degrees
JD, Loyola University of Chicago School of Law, 1980
BA, Ripon College, Ripon, Wisconsin
If you have any questions about this profile or even some suggestions about what you want to see from Mediatorselect, we'd love to hear from you ! We read every idea, advice and complaint. Send Feedback
Panels & Associations
Circuit Court of Cook County Mediation Panel
Arbitrator, Cook County Court Annexed Arbitration
Degrees
JD, Loyola University of Chicago School of Law, 1980
BA, Ripon College, Ripon, Wisconsin