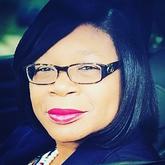 Pamela Wiggins
0 Recommendations
Wiggins Management & Consulting, LLC
United States
Locations Coverage
Florida, FL
Jacksonville, FL
Add to Case
Recommend Pamela
Contact Information
904-477-5814
Information
Testimonials

0
Description of Practice
Family/Divorce Mediator for custody issues, child support, child welfare.
Professional Background
Dr. Pamela Wiggins is an International author and co-author, national speaker, Florida Supreme Court Certified Family Mediator, Certified Arbitrator, Adjunct Professor, and Certified Lean Six Sigma Green Belt. She is CEO & Owner of  Wiggins Management & Consulting, LLC, specializing in family mediation and arbitration. She is an outspoken advocate with a message of empowerment to live your purpose today, not tomorrow. Dr. Wiggins has been interviewed by WJXT4 Television-The Local Station/ News4Jax and The BUZZ TV in Jacksonville, Florida. She has been featured in the Jacksonville Business Journal, "Women on the Move," Folio Weekly Magazine, "Honored Business, Jacksonville's Finest 2016 Business Profile Series," Today's Purpose Woman Magazine, "27 Authors to Watch," and Beyond! Magazine, "The 10 Spearheading Businesswomen Beyond Brilliance." Dr. Wiggins consistently inspires hundreds of individuals through one-on-one consultations, workshops and webinars to develop and live their purpose.
Mediation Experience
Florida Supreme Court Certified Family Mediator-  2016 - Present - Certified to practice in all 67 Florida counties
Certified Arbitrator- 2017 - Present - Better Business Bureau (BBB)
Mediation Approach & Philosophy
Dr. Wiggins believes that mediation is an informal and non adversarial process with the goal of helping the disputing parties reach an agreement they both voluntarily agree upon and accept.
Fees
$200 per hour (2 hour minimum requirement)
Stats
Number of Cases Mediated
100+
If you have any questions about this profile or even some suggestions about what you want to see from Mediatorselect, we'd love to hear from you ! We read every idea, advice and complaint. Send Feedback
This mediator does not have any testimonials.
Panels & Associations
Better Business Bureau (BBB)
Society for Human Resource Management (SHRM)
Academy of Professional Family Mediators (APFM)
National Association of Women Owned Small Businesses (NAWOSB)
Florida Sterling Council
National Association of Women Business Owners (NAWBO)
Degrees
Ed.D. Organizational Leadership
M.A. Organizational Management
B.A. Psychology
If you have any questions about this profile or even some suggestions about what you want to see from Mediatorselect, we'd love to hear from you ! We read every idea, advice and complaint. Send Feedback
Contact Information
904-477-5814
Panels & Associations
Better Business Bureau (BBB)
Society for Human Resource Management (SHRM)
Academy of Professional Family Mediators (APFM)
National Association of Women Owned Small Businesses (NAWOSB)
Florida Sterling Council
National Association of Women Business Owners (NAWBO)
Degrees
Ed.D. Organizational Leadership
M.A. Organizational Management
B.A. Psychology