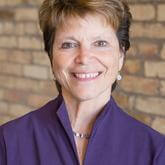 Susan Hansen
0 Recommendations
Hansen & Hildebrand, S.C.
Milwaukee, WI
United States
Locations Coverage
Wisconsin, WI
Add to Case
Recommend Susan
Contact Information
4142732422
Information
Testimonials

0
Description of Practice
Susan A. Hansen is an experienced family mediator and collaborative divorce lawyer. She has expertise in complex financial and business issues as well as child-related concerns. She practices a client-centered, problem-solving approach to family law issues and supports working in an interdisciplinary process to provide the greatest value and long-term benefits to clients. Susan is the Past President of the International Academy of Collaborative Professionals (IACP). She is a member of many professional and community service organizations. Susan has frequently presented and written on financial and children's family law issues for attorneys, educators, and mental health professionals. She has provided training in interdisciplinary mediation and collaborative practice both nationally and internationally. Susan and her law partner co-founded the Family Mediation Center to expand education and process options for couples (www.familymediationcenter.org) . FMC utilizes an interdisciplinary mediation approach including lawyer mediators and child and financial specialists to assist couples in creating family-centered agreements and navigating the court process. Susan has consistently been named among Milwaukee's best divorce attorneys by Milwaukee Magazine, Super Lawyers and Best Lawyers and Best Law Firms in America and Best Mediators in America by US News and World Reports, as well as receiving an AV Preeminent Peer Rating by Martindale Hubbell. For more information, visit www.h-hlaw.com
Professional Background
30+ years of experience as a family lawyer. Partner in the highly-rated law firm of Hansen & Hildebrand, S.C.  Part president of IACP.  International trainer in interdisciplinary Collaborative Practice and family mediation.
Mediation Experience
I have provided mediation services for over 25 years.  I recently opened a Family Mediation Center (www.familymediationcenter.com) to expand access to high quality, cost effective mediation services in Southeastern Wisconsin.
Mediation Training
I have both participated in and provided numerous mediation trainings locally and nationally.
Mediation Approach & Philosophy
My focus is to provide an efficient and effective mediation process that supports positive communication and problem-solving for couples as they separate or divorce.
Complex Case Experience
Extensive experience in financially and emotionally complex family law cases.
Fees
Generally hourly, some flat fee options.
References
Provided upon request.
Stats
Number of Cases Mediated
50+
If you have any questions about this profile or even some suggestions about what you want to see from Mediatorselect, we'd love to hear from you ! We read every idea, advice and complaint. Send Feedback
This mediator does not have any testimonials.
If you have any questions about this profile or even some suggestions about what you want to see from Mediatorselect, we'd love to hear from you ! We read every idea, advice and complaint. Send Feedback
Contact Information
4142732422