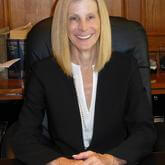 Wendy Fassberg
-1 Recommendations
Fassberg Mediation Services, Inc.
United States
Locations Coverage
NationWide
Add to Case
Recommend Wendy
Contact Information
8182225025
Information
Testimonials

0
Description of Practice
Comprehensive real estate, construction and business mediation.  Real estate includes both residential and commercial real estate matters, landlord/tenant, purchase and sale, land use, common interest developments (homeowner associations, management companies, and residents), and all other real estate related disputes.  Construction practice includes complex construction defect matters as well as all manner of contract disputes involving owners, contractors, subcontractors, suppliers, design professional, and end users.  Business practice includes all manner of business disputes from partner or member disputes, business to business disputes, and business to consumer disputes.
Professional Background
Wendy began her legal career in 1979, and she spent many years as a real estate, construction, and business litigator, as well as conducting transactional work in these and related fields.  Wendy has further been a real estate professional for over 20 years, holding a California real estate broker license.  She has participated as a principal and as an attorney in countless commercial and residential real estate purchase, sale, and property management transactions, including landlord-tenant matters.  She brings the cooperative experience of having worked with a diverse range of people on multiple governing and advisory boards and committees, both professional and charitable, as well as on several homeowner association boards.  Wendy is also currently a Commissioner on the City of Calabasas Planning Commission.
Mediation Experience
In addition to her private, commercial mediation practice, in the past Wendy has mediated many cases on behalf of pro bono court based mediation panels, and she now periodically provides training to current and prospective panelists.  She is also currently a member of the American Arbitration Association (AAA) arbitration and mediation panels, the California Association of Realtors (CAR) Mediation Panel, the Community Association Institute (CAI) Mediation panel, and the Los Angeles County Bar Association Attorney Client Mediation and Arbitration Services Panel.  Wendy has enjoyed a very high rate of resolution in connection with the many  cases on which she has served as the neutral.
Mediation Training
Straus Institute for Dispute Resolution - Completed Certificate Program
Straus Institute Professional Skills Program-Mediating Complex Construction Disputes
Straus Institute Professional Skills Program - Advanced Mediation Skills and Techniques
Mediation Approach & Philosophy
There is no set approach to mediation that works in all cases. It is not a "cookie cutter" environment. The skills and techniques to be used in any given matter will depend upon the issues, the environment, and, most importantly, the people in the room. A truly skilled mediator will be able to read what the parties and the situation need, and to pull the necessary tools from the toolbox that she constantly carries with her to help guide the parties to the resolution that works for them.
Representative Cases Handled as a Mediator
A multitude of real estate, landlord/tenant, community association, construction, business, and fraud matters.
Complex Case Experience
Many of the cases that Wendy has mediated have not only been multi party cases, but they have involved complex issues and situations.
Fees
$400.00 per hour
Stats
Number of Cases Mediated
300+
Number of Multi Party Cases Handled
100+
If you have any questions about this profile or even some suggestions about what you want to see from Mediatorselect, we'd love to hear from you ! We read every idea, advice and complaint. Send Feedback
This mediator does not have any testimonials.
Panels & Associations
Los Angeles County Bar Association Attorney-Client Mediation and Arbitration Services Panel
California Association of Realtors Mediation Panel
Community Associations Institute Mediation Panel
California Academy of Mediation Professionals Panel
Judge-UCLA Annual Mock Trial Tournament
Negotiation Coach-Straus Institute Women's Negotiation Academy
Beverly Hills Bar Association Executive Committee-Section on Conflict Resolution
Los Angeles County Bar Association Real Estate Section
American Bar Association Forum on Construction Law
American Arbitration Association (AAA) Arbitrator and Mediator
Mediation Practice Areas
Business/Commercial
Complex Cases
Construction
Insurance
Landlord/Tenant
Real Property
Degrees
Certificate in Dispute Resolution - Straus Institute for Dispute Resolution
Juris Doctor - Loyola Law School
Bachelor of Arts - UCLA
Professional Services
Mediator
Arbitrator
Facilitator
Mediation Trainer
If you have any questions about this profile or even some suggestions about what you want to see from Mediatorselect, we'd love to hear from you ! We read every idea, advice and complaint. Send Feedback
Contact Information
8182225025
Panels & Associations
Los Angeles County Bar Association Attorney-Client Mediation and Arbitration Services Panel
California Association of Realtors Mediation Panel
Community Associations Institute Mediation Panel
California Academy of Mediation Professionals Panel
Judge-UCLA Annual Mock Trial Tournament
Negotiation Coach-Straus Institute Women's Negotiation Academy
Beverly Hills Bar Association Executive Committee-Section on Conflict Resolution
Los Angeles County Bar Association Real Estate Section
American Bar Association Forum on Construction Law
American Arbitration Association (AAA) Arbitrator and Mediator
Mediation Practice Areas
Business/Commercial
Complex Cases
Construction
Insurance
Landlord/Tenant
Real Property
Degrees
Certificate in Dispute Resolution - Straus Institute for Dispute Resolution
Juris Doctor - Loyola Law School
Bachelor of Arts - UCLA
Professional Services
Mediator
Arbitrator
Facilitator
Mediation Trainer