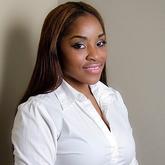 Yaminah CHILDRESS, J.D.
0 Recommendations
Childress Legal Group LLC
United States
Locations Coverage
NationWide
Add to Case
Recommend Yaminah
Contact Information
6785547567
Information
Testimonials

0
Description of Practice
Childress Legal Group specializes in state-of-the-art and virtual divorce, workplace, and civil mediation where our clients don't settle, they create winning outcomes! Our practice offers convenience by serving our clients virtually or at their desired location with high-tech solutions. We put you in control of your life by offering our legal expertise in negotiations, arbitration, and law.
Professional Background
Conflict Engagement Specialist - Childress Legal Group LLC
Juris Doctor in law - Atlanta's John Marshall Law school
Bachelors of Science in Business Administration
Associates of Arts in Education
Mediation Experience
Registered civil and domestic Mediator 2019 - present - Gwinnett County
Registered Mediator 2015 - present - Georgia's Sixth Judicial District
Arbitrator: 2014 - present - FINRA
Certified Mediator 2012 - present
Certified Domestic Mediator
Conflict Specialist 2006 - 2011 - IRS employee union
Mediation Training
Civil Mediation
Domestic/Divorce Mediation
Financial Arbitration
Domestic violence supplement mediation
Mediation Approach & Philosophy
Facilitative
Stats
Number of Cases Mediated
100+
Number of Multi Party Cases Handled
5+
If you have any questions about this profile or even some suggestions about what you want to see from Mediatorselect, we'd love to hear from you ! We read every idea, advice and complaint. Send Feedback
This mediator does not have any testimonials.
Panels & Associations
Georgia Office of Dispute Resolution
Financial Induustry Regulatory Authority
Mediation Practice Areas
Business/Commercial
Community
Cross Cultural
Education
Employment
Family/Divorce
Government
Intellectual Property
Labor
Landlord/Tenant
Nonprofit
Online Mediation
Workplace
Degrees
Juris doctor
Bachelor's of Science
Associates of Arts
Professional Services
Mediator
Mediator-Arbitrator
Arbitrator
Facilitator
Mediation Consultant
Collaborative Professional
Mediation Trainer
If you have any questions about this profile or even some suggestions about what you want to see from Mediatorselect, we'd love to hear from you ! We read every idea, advice and complaint. Send Feedback
Contact Information
6785547567
Panels & Associations
Georgia Office of Dispute Resolution
Financial Induustry Regulatory Authority
Mediation Practice Areas
Business/Commercial
Community
Cross Cultural
Education
Employment
Family/Divorce
Government
Intellectual Property
Labor
Landlord/Tenant
Nonprofit
Online Mediation
Workplace
Degrees
Juris doctor
Bachelor's of Science
Associates of Arts
Professional Services
Mediator
Mediator-Arbitrator
Arbitrator
Facilitator
Mediation Consultant
Collaborative Professional
Mediation Trainer