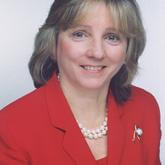 Deborah Masucci
0 Recommendations
Masucci Dispute Management and Resolution Services
United States
Locations Coverage
NationWide
Add to Case
Recommend Deborah
Contact Information
6466707224
Information
Testimonials

0
Description of Practice
Deborah serves as a mediator and arbitrator in a variety of cases that include disputes involving: insurance, reinsurance, insurance coverage, and property and casualty as well as business interruption; employment including executive compensation, wage and hour, discrimination, and harassment ; securities; workers compensation; lawyer/client fees; and contract. She also serves as a special master.
Professional Background
Deborah was head of American International Group Inc.'s (AIG) Employment Dispute Resolution Program. She was recruited to AIG in 2003 to establish its Office of Dispute Resolution in the Litigation Management Division where she was responsible for the strategic use of alternative dispute resolution (ADR) and increasing the effective methods of appropriate dispute resolution used within the Claims Organization.  In 2013 she led the rollout of the Company's employee dispute resolution program. 
Prior to joining AIG, Deborah was Vice President of the East Central Region and head of Professional Development for JAMS The Resolution Experts. She made her mark in ADR at FINRA, (previously NASD) where she led the dispute resolution program for 15 years. 
She also is an adjunct professor of law at several law schools notably Director of the Securities Arbitration Clinic at Brooklyn Law School  (2003-4), Co Teacher for Comparative International Mediation at Fordham Law School (Spring 2015), lecturer on International Dispute Resolution at Cardozo Law School (Fall 2015), and instructor in the Pace Law School on Line Program teaching Mediation Advocacy: Domestic and International Commercial Disputes (Spring 2016). She is Co Dean of the School of Claims Mediation for the Claims Litigation Management Alliance (2015/2016).
Mediation Experience
Storm Sandy cases that involved insurance coverage of property and business interruption
Breach of partnership agreement involving senior executive
Lawyer/client fee disputes
Mediation Training
AAA 30 hour Mediator Training
NYCBA 40 hour Mediator Training
Mediation Approach & Philosophy
Deborah works with the parties before the mediation session to design a process that meets the parties' needs and will most effectively help them reach resolution. When first meeting face to face, she helps the parties explore the controversy face to face before breaking into private caucus. She works with the parties to explore interests and break impasse.
Fees
$550 per hour for preparation, study, and hearing time. Reasonable travel and lodging expenses for cases outside of New York City
References
Will be provided upon request
Stats
Number of Cases Mediated
10+
If you have any questions about this profile or even some suggestions about what you want to see from Mediatorselect, we'd love to hear from you ! We read every idea, advice and complaint. Send Feedback
This mediator does not have any testimonials.
Panels & Associations
American Arbitration Association, Commercial, Large and Complex Case and Employment panels
American HealthCare Lawyers Association
Eastern District of New York, Storm Sandy Panel
Chair, International Mediation Institute
Vice Chair of the NYSBA DR Section
Past Chair of the ABA DR Section
Mediation Practice Areas
Business/Commercial
Complex Cases
Cross Cultural
Employment
Insurance
International
Online Mediation
Personal Injury
Real Property
Degrees
Certified Mediation Advocate from Claims and Litigation Management Alliance
Litigation Management Professional from the Claims and Litigation Management Alliance
Professional Services
Mediator
Attorney Mediator
Mediator-Arbitrator
Arbitrator
Facilitator
Mediation Consultant
Mediation Trainer
If you have any questions about this profile or even some suggestions about what you want to see from Mediatorselect, we'd love to hear from you ! We read every idea, advice and complaint. Send Feedback
Contact Information
6466707224
Panels & Associations
American Arbitration Association, Commercial, Large and Complex Case and Employment panels
American HealthCare Lawyers Association
Eastern District of New York, Storm Sandy Panel
Chair, International Mediation Institute
Vice Chair of the NYSBA DR Section
Past Chair of the ABA DR Section
Mediation Practice Areas
Business/Commercial
Complex Cases
Cross Cultural
Employment
Insurance
International
Online Mediation
Personal Injury
Real Property
Degrees
Certified Mediation Advocate from Claims and Litigation Management Alliance
Litigation Management Professional from the Claims and Litigation Management Alliance
Professional Services
Mediator
Attorney Mediator
Mediator-Arbitrator
Arbitrator
Facilitator
Mediation Consultant
Mediation Trainer