Your Digital Profile Review by an SEO Expert
What is Digital Profile Review by SEO Expert?
Market your mediation services the smart and predictable way. Find out how to really break through the crowded mediation marketplace and obtain more clicks on your profile. SEO Expert will review your MediatorSelect digital profile and make recommendations to boost your click through rate. How best describe your practice. How to use the power words to increase prospects clicks.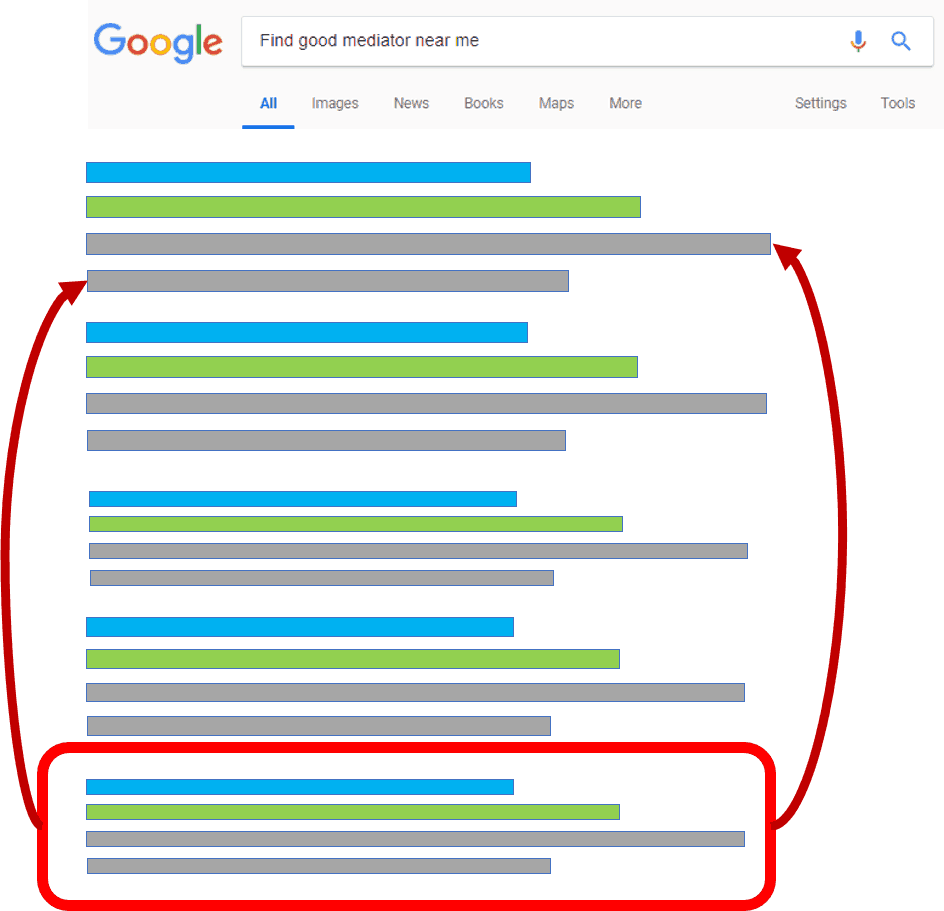 What is Review by an SEO Expert?
SEO Expert will conduct an audit of your profile including all fields to check whether a prospect will find the information consistent, clear and answer his questions. Writting a digital profile is not just copy/paste from a resume or another website. It's about anticipating the propspect desires and meet them.
What is included with Featured Mediator package?
Review of your page on MediatorSelect with a delivery of a detailed report including all recommended changes. This is the easiest way to get your profile optimized so that it's ready to rank higher in search and bring more visibility to your mediation practice! Once you approve the changes, we edit the profile for you, monitor the ranking in Google search and keep you informed via a report.
SEO Expert will do extensive keyword research about your profile, natural optimization for both users and search engines for each element of the profile and provide a full report of everything done.
Why should I request an SEO Expert review?
Get 100% profile Optimized.
How much does it cost?
Full profile review, recommendations and rank tracking by an SEO Export: $99
Add To Cart