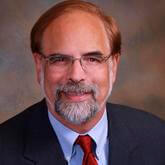 Robert Baum
0 Recommendations
Law Office of Robert L. Baum
Rockville, MD
United States
Add to Case
Recommend Robert
Contact Information
3016100610
Information
Testimonials

0
Description of Practice
Bob Baum is an attorney-mediator who offers a full range of mediation services. With over 30 years of experience, Mr. Baum tailors his mediation style to what will be most helpful to the parties.  He mediates every variety of case, including family law, business, partnership, intellectual property, elder law and environmental disputes.  Please view his website for further information or call for a free consultation.  
If you have any questions about this profile or even some suggestions about what you want to see from Mediatorselect, we'd love to hear from you ! We read every idea, advice and complaint. Send Feedback
This mediator does not have any testimonials.
Panels & Associations
American Bar Association, American Academy of Family Mediators, Maryland State Bar Ass'n
Mediation Practice Areas
Appellate
Business/Commercial
Complex Cases
Construction
Education
Elder
Employment
Energy
Entertainment/Sports
Environmental
Family/Divorce
Government
Health Care
Hospitality
Insurance
Intellectual Property
International
Labor
Landlord/Tenant
Nonprofit
Online Mediation
Personal Injury
Professional Malpractice
Real Property
Transportation
If you have any questions about this profile or even some suggestions about what you want to see from Mediatorselect, we'd love to hear from you ! We read every idea, advice and complaint. Send Feedback
Contact Information
3016100610
Panels & Associations
American Bar Association, American Academy of Family Mediators, Maryland State Bar Ass'n
Mediation Practice Areas
Appellate
Business/Commercial
Complex Cases
Construction
Education
Elder
Employment
Energy
Entertainment/Sports
Environmental
Family/Divorce
Government
Health Care
Hospitality
Insurance
Intellectual Property
International
Labor
Landlord/Tenant
Nonprofit
Online Mediation
Personal Injury
Professional Malpractice
Real Property
Transportation