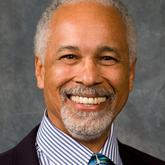 Marvin Whistler
0 Recommendations
Los Angeles, CA
Locations Coverage
Los Angeles, CA
Add to Case
Recommend Marvin
Panels & Associations
Southern California Family Mediation
Academy of Professional Family Mediators (APFM)
Southern California Mediation Association (SCMA)
LA-CAMFT (Los Angeles Chapter of California Association of Marriage and Family Therapists)
Los Angeles County Psychological Association (LACPA)
California Association of Legal Document Assistants (CALDA)
Ventura County Superior Court
Attorney-Client Mediation and Arbitration Services, Los Angeles County Bar Association
Mediation Practice Areas
Family/Divorce
Degrees
BA, Business Administration
MA, Behavioral Science: Negotiation and Conflict Management
Professional Services
Mediator
Arbitrator
Facilitator
Information
Testimonials

0
Description of Practice
Divorce, Uncoupling, Parenting Plans, Custody, Legal Document Preparation. With my calming professional presence and guidance, couples create agreements tailored to their specific needs and situations.

Professional Background
Previous Real Estate Broker
Previous Investment Counselor

Mediation Training
Southern California Mediation Association, Critical Race Theory
Southern California Mediation Association, Equal Rights for the LGBT Community
High Conflict Institute, Proposal Focused Mediation for High Conflict Disputes
Pepperdine University School of Law Straus Institute, Preventing Bad Settlement Decisions & Impasse
Los Angeles City Attorney Dispute Resolution Program, Family Law Mediation Training
Los Angeles City Attorney Dispute Resolution Program Conciliator/Mediator Training
Mediation Approach & Philosophy
I help people to problem-solve their way to an agreement that is acceptable and beneficial to all. Along the way, participants have the opportunity to address feelings and concerns that may be standing in the way of agreement. My style of mediation is a hybrid of facilitative and transformative. I act as a guide to keep the parties on track and to explore beyond their positions.
If you have any questions about this profile or even some suggestions about what you want to see from Mediatorselect, we'd love to hear from you ! We read every idea, advice and complaint. Send Feedback
This mediator does not have any testimonials.
Panels & Associations
Southern California Family Mediation
Academy of Professional Family Mediators (APFM)
Southern California Mediation Association (SCMA)
LA-CAMFT (Los Angeles Chapter of California Association of Marriage and Family Therapists)
Los Angeles County Psychological Association (LACPA)
California Association of Legal Document Assistants (CALDA)
Ventura County Superior Court
Attorney-Client Mediation and Arbitration Services, Los Angeles County Bar Association
Mediation Practice Areas
Family/Divorce
Degrees
BA, Business Administration
MA, Behavioral Science: Negotiation and Conflict Management
Professional Services
Mediator
Arbitrator
Facilitator