We have done the hard job for you. We have listed The Right, The Reputed, The Experienced Mediators here for you. They're experienced, knowledgeable, great to work with and specialize in your dispute resolution practice area. Search our directory and see for yourself.
Names, Practice, Panel, or Keyword
Elaine Garcia
Project Mediation Pros, LLC
APO, AE
United States
0 Recommendations
WINNER "The Best of San Antonio 2018" For Outstanding Mediation Services and Outstanding Mediation Training At Project Mediation Pros, we believe mediation should be conducted in a manner where professionalism and integrity are the priority. Each case is different and has its...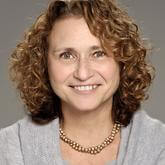 Gail Goodman
Talking Alternatives
United States
0 Recommendations
We specialize in Elder and Adult Family and Parent/Teen mediation but our practice extends to all family mediation, with the exception of divorce related cases. In addition, we facilitate or mediate board meetings and retreats, and are available for small business and landlord/tenant di...